Having a loved one who has an addiction is a difficult situation to manage. It's hard to watch someone you care about struggle, and you likely worry often about their well-being. At times you may be unable to tell how the person is feeling or if they're all right – addiction can make people act like someone they're not.
Being under the influence of drugs or alcohol can cloud people's judgment and make them react to situations in unusual ways. Withdrawing from substances also takes a toll on a person, both physically and mentally, which can make their behaviors unpredictable.
How addiction impacts mood
Mood swings are a common symptom of many types of addiction, such as alcohol use disorder, opiate dependence and dissociative drug use. According to the National Institute on Drug Abuse, this is the result of the ways these chemicals impact the brain. The frontal cortex, for example, is responsible for the way people think and make decisions. When substances impact this area, it's harder for someone to think rationally or control their impulses.
As a result, your loved one may be unable to respond to you in appropriate ways. They can get confused and frustrated, causing them to get angry or frightened.
When the effects of a substance start to fade, a physiological reaction is created in their nervous system. The National Council on Alcoholism and Drug Dependence reported that withdrawals can lead to anxiety, depression and irritability.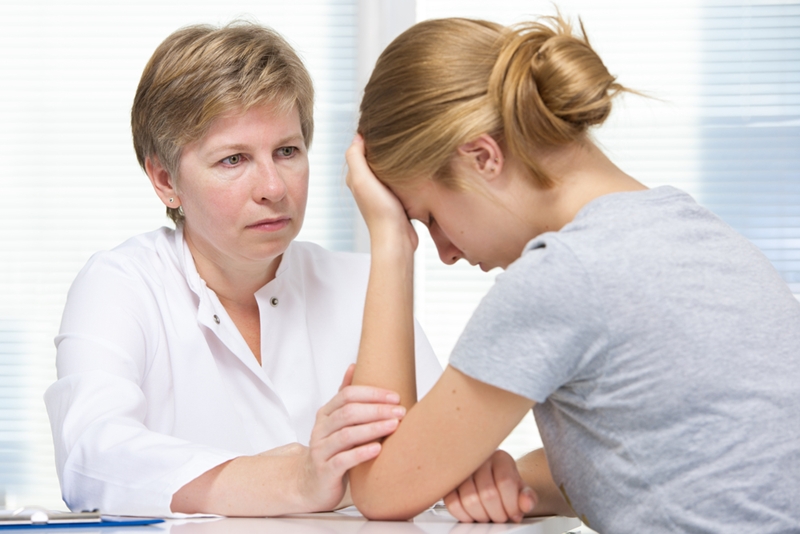 Navigating mood swings
These mood swings can take a toll on you – when you love someone and want to help them, it hurts if they lash out at you or act erratically. Remember that these actions don't reflect the person you are trying to care for – they reflect the effects that drugs and alcohol can have on anyone.
As explained in Psychology Today, many people experience mood swings for a number of different reasons. Dr. Alex Lickerman emphasized that you cannot control anyone else's mood. This is especially true for people with addiction, as they have a diminished capacity for managing their impulses as it is.
Try to remain calm when faced with a loved one's mood swings – people can be susceptible to one another's temperaments. If you get angry in response to your loved one's feelings, they may feed off that energy and become more agitated themselves. By responding with compassion and patience, you can maintain a better grasp on your own feelings and hopefully give your loved one the space they need to calm down.
Find resources to help
Remember that in the fight against addiction, you are not alone. Millions of families go through these same trials every year, and many are able to overcome these obstacles and support a loved one through a healthy recovery.
If you know someone who is dealing with addiction, call Fairwinds Treatment Center. Dr. M.K. (Khal) El-Yousef specializes in the diagnosis and treatment of addiction by using a Dual Diagnosis approach. In using this tactic, Dr. El-Yousef and his staff of full-time psychiatrists, nursing professionals and licensed therapists work to first diagnose the underlying reason behind a person's disorder. Upon understanding the cause, they can then treat the condition and its symptoms.